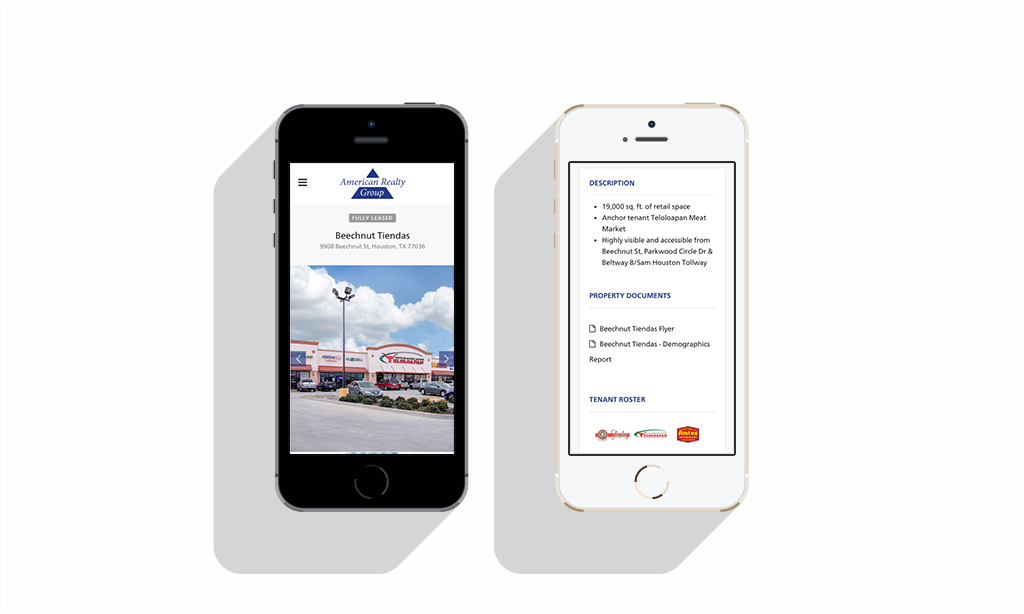 American Realty Group is a Houston-based business that specializes in the development and management of retail shopping centers.
Camalla was approached by American Realty Group for a complete overhaul of their previous website. Danny Kuperman, President of American Realty Group, envisioned a website that mirrored the professionalism and work of his business. Aside from functioning as a marketing tool for the company, the website needed to also be property database and portfolio for the business. Website features—to name a few—include:
Property listing database
Google maps property search tool
Easily accessible property flyers
Tenant database with sorting feature
Bilingual website
Mobile-friendly features
Easy CMS management for internal use
Elevating the overall design of the website was also an integral part in achieving the site's sense of professionalism. Using the current logo, Camalla used a clean-lined, modern font to help create a sense of approachability and friendliness. Bold colors were used as categorical indicators to help making navigation the site much easier.